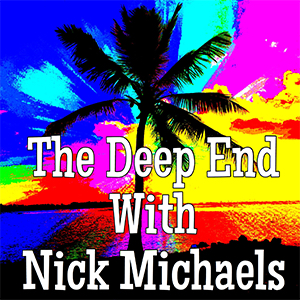 Deep End Radio

Deep End Radio
.: this week's radio station playlist

Love her madly The Doors
Behind Blue Eyes plus intro The Who
Crossfire Stevie Ray Vaughn
For The Good Times Al Green
Suavecito Malo
May you never Eric Clapton
Only love can break your heart Neil Young
Monterey Eric Burdon and the Animals
Lyin Eyes Eagles
AND MANY MORE!
(See our full playlist here)
Don't have deep end radio on your favorite station...call them today and ask for it!
RADIO STATIONS:get great weekend ratings as a Deep End Radio affiliate

More Info Here


.: interview with Legendary DJ Michael Harrison
Nick interviews one of the legendary DJ's of the music that mattered and a true champion of radio

click here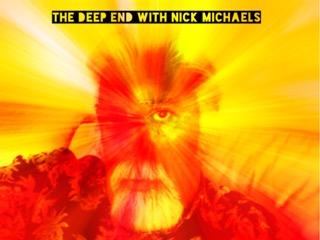 .: interview with Beau Phillips
Watch Nick Michaels interview with Beau Phillips, the author of "I Killed Pink Floyd's Pig"
Watch Beau Phillips Interview

.: what the deep end is all about
Take a trip to a time when music mattered. Long before the internet, personal computers and satellite radio, music had a power then. The power for social change. Music, itself changed. It became more about art and less about commerce and entertainment. Much of this powerful and evocative music has been left out of modern radio's playlists. Here, all the acts that played together at events like Woodstock, are back together again. It feels great to hear this music after such a long absence from the airwaves, but this program is about a lot more than great music.
Click to Request a Song on deep end radio
.: an exciting offer from deep end online radio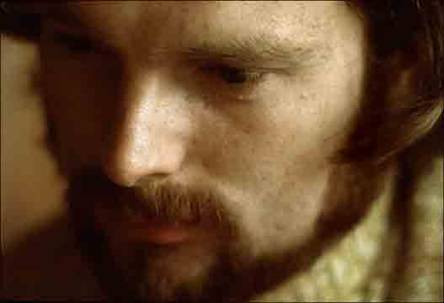 Moondance, the album that made Van Morrison a mainstream artist, is one of the special albums of the music that matters. Now, you can own a piece of this music history. Elliott Landy, the photographer who shot the photo that became the Moondance album cover, has agreed to produce a limited edition of two hundred prints, printed by Elliott, numbered and signed by Elliott. To take advantage of this offer
Click Here